Industries
Increase worker safety across industries.
CompScience provides safety analytics for manufacturing, construction, logistics, warehousing and more.
Available as a software or insurance solution, we detect risks and recommend workplace changes to keep workers safe and productive.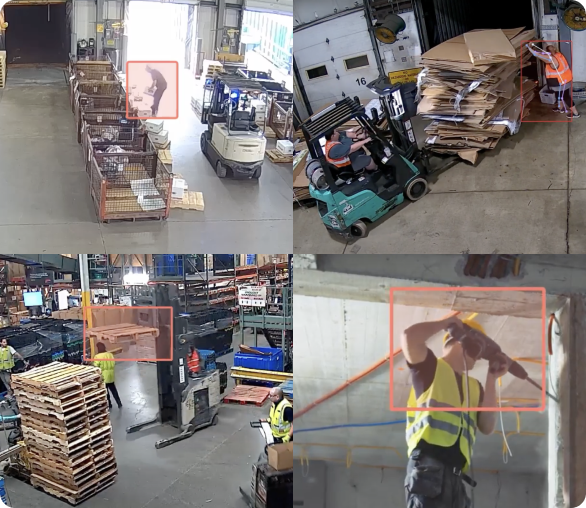 Manufacturing
Identify patterns in daily workflow activities posing ergonomic risks to employees to prevent injuries.
Improving efficiencies and productivity by ensuring employees are able to fulfill their duties safely by bringing in new equipment to ease workflow.
Maintaining effective communication within safety committees to enhance employee training.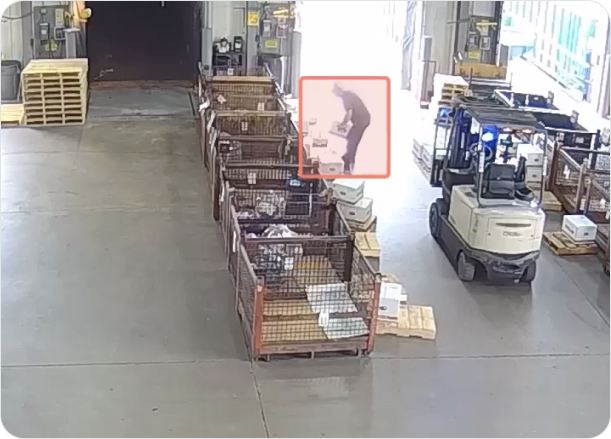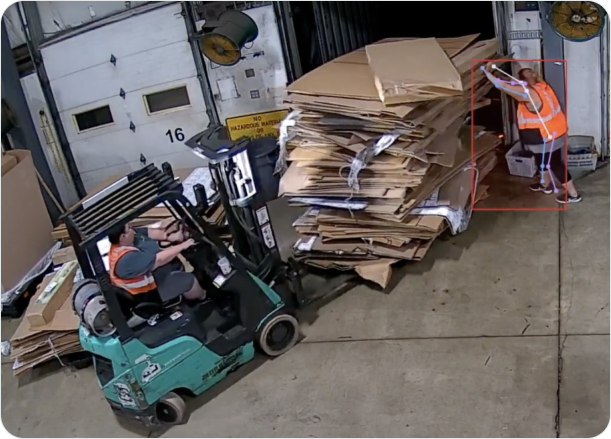 Logistics
Identifying exclusion zones for forklifts and powered industrial trucks to mitigate near misses with employees.
Maintain product integrity by monitoring cargo falling and risky forklift operation such as precarious loads.
Confirm line of sight risk mitigation by comparing metrics to new process improvements with reporting application and benchmarks
Warehousing
Ensure compliance with vendors on delivery protocols to reduce product damage and delivery risk transferring cargo.
Capture risky behavior and trends to prevent accidents by adjusting work patterns, equipment, and training.
Improved awareness of risks within facilities shared within reports including quantitative metrics, benchmarks, and video examples.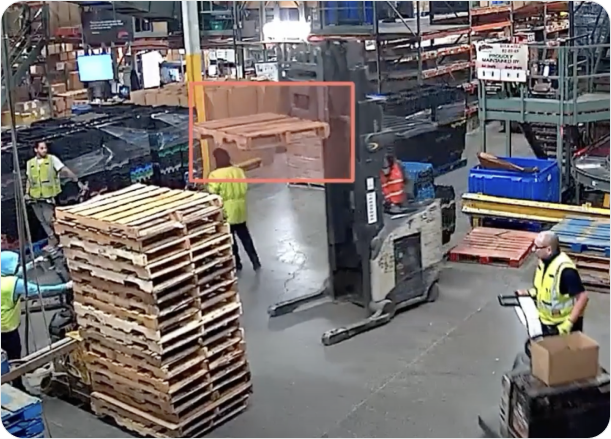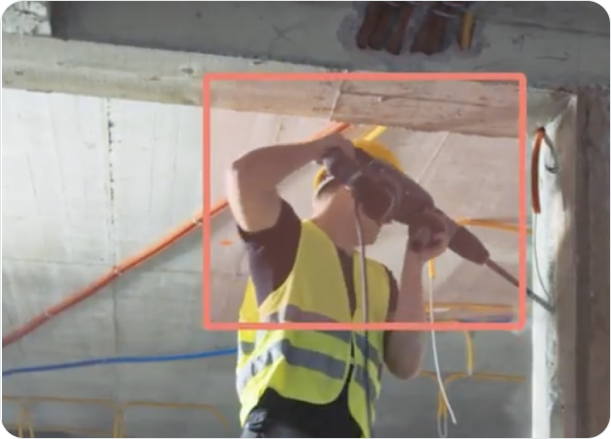 Construction
Identify unsafe lifting practices throughout the site to reduce the likelihood of stain/spain injuries.
Ensure compliance with OSHA standards around fire safety.
Ensure safe operation of powered equipment using vehicle tracking and analyzing.
Provide more value
and win new business
as a CompScience Producer.